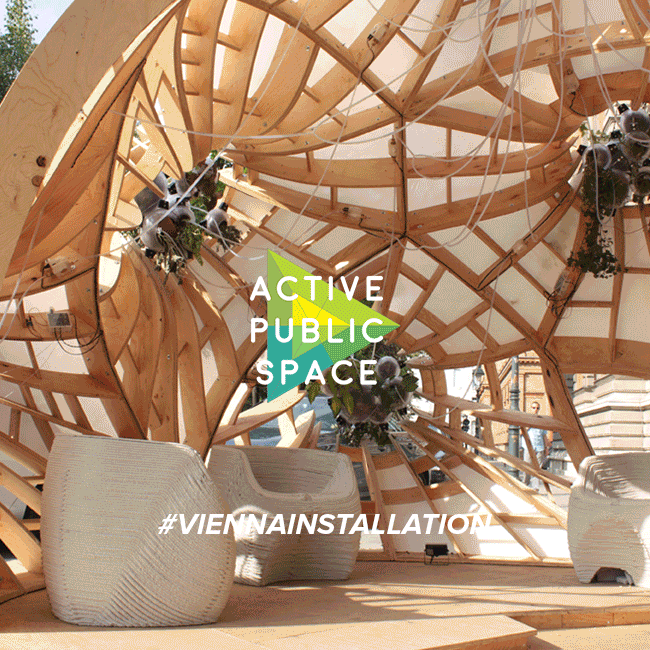 KEPOS installation, developed during APS Vienna workshop by the students Angelica Lorenzi & Dennis Schiaroli, show-cases the potentials of ICT and energy design implementation into public space. With the use of smart technology, it aims to build a community interested in greening urban spaces, getting users involved through social media.
Concept – Replicability and Scalability in FabLabs
KEPOS is a flexible system that can be made by any modular wooden frame structure, skinned with a heat-forming membrane. Accordingly, structural units can be produced with different degrees of complexity, either with manual tools or with the aid of CNC manufacturing, to be then wrapped and assembled by a small team directly on site. A wooden base houses the water tanks, and at the same time stabilises the construction. It hosts plants which irrigation is controlled through sensors, sending messages to the community about its water needs.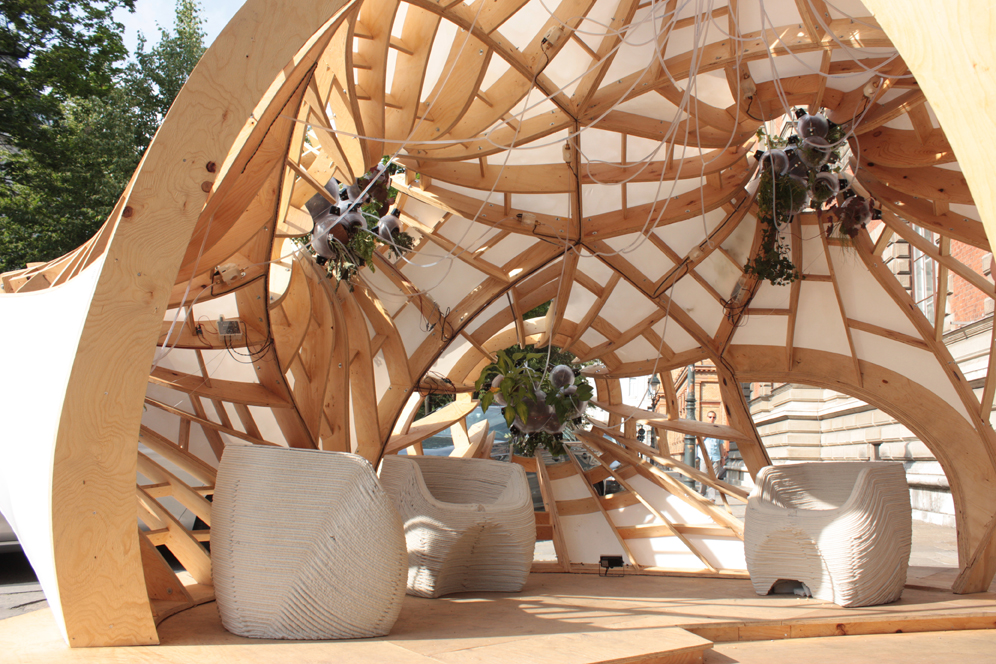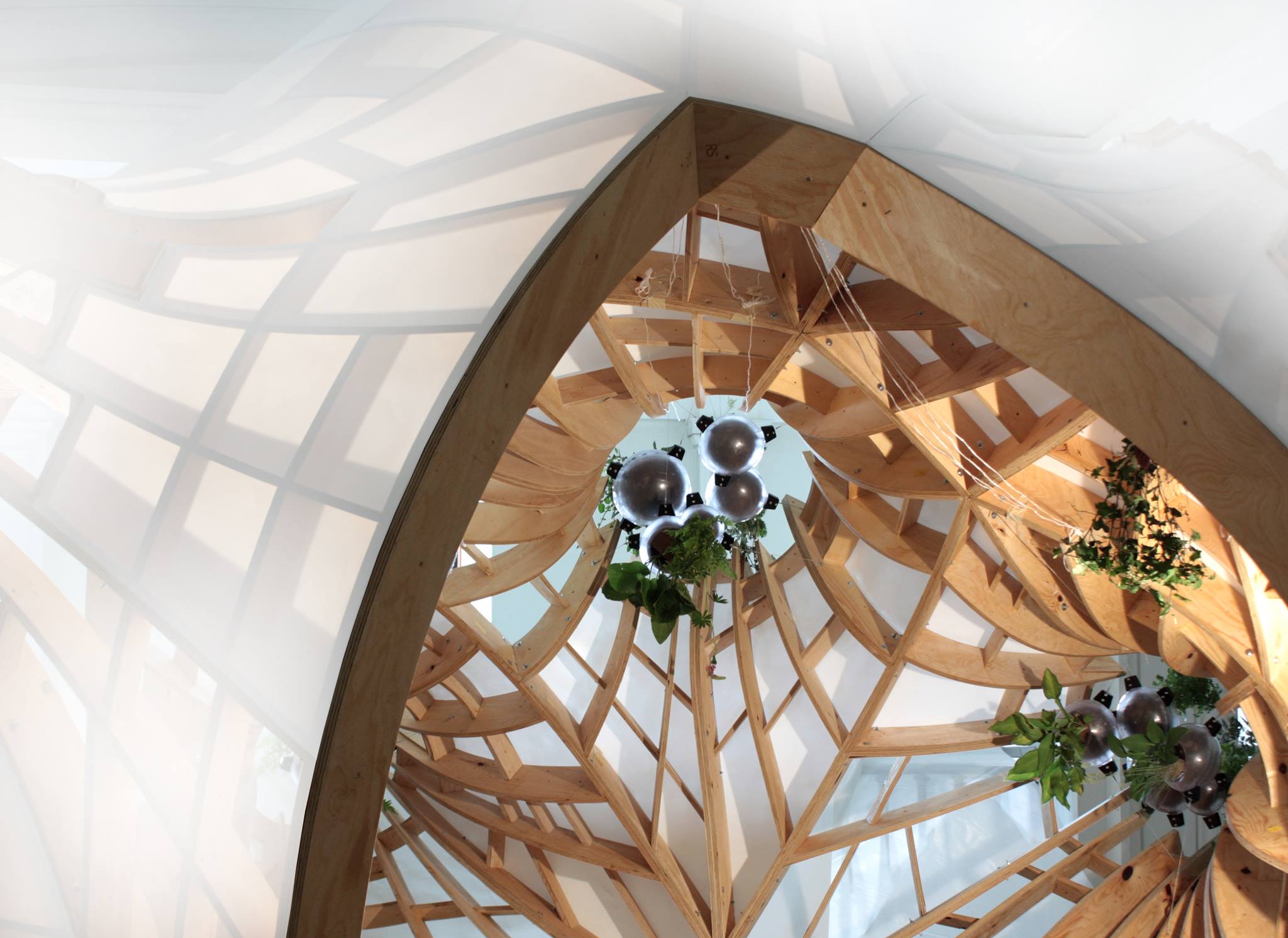 KEPOS in Vienna
The installation realised in Vienna has been hosted by MAK Museum between the 6th and the 22nd of June 2017.
It has been developed with the help of advanced interactive technology (Arduino, Grasshopper and Firefly) and fabricated through the use of CNC machines.
The installation is equipped with sensors connected to microprocessors that compute the input data to control the output systems. Three interlocking communication circuits manage and control the performances: watering, text messaging, and lighting performances.
Sensors measure the humidity of soil, and air and, in case irrigation is needed and transmit the request for water via social media (facebook, twitter) to the community. To irrigate the plants' physical presence is needed: a touch sensing installation activates the water pump. Dripping water saturates the soil until the humidity sensor communicates the right amount of moisture. Moreover, a lighting circuit informs citizens about irrigation needs, re-adjusting colours in animated LED stripes applied in the internal part of the structure, to visually communicate the state of soil and plants to people passing near the installation.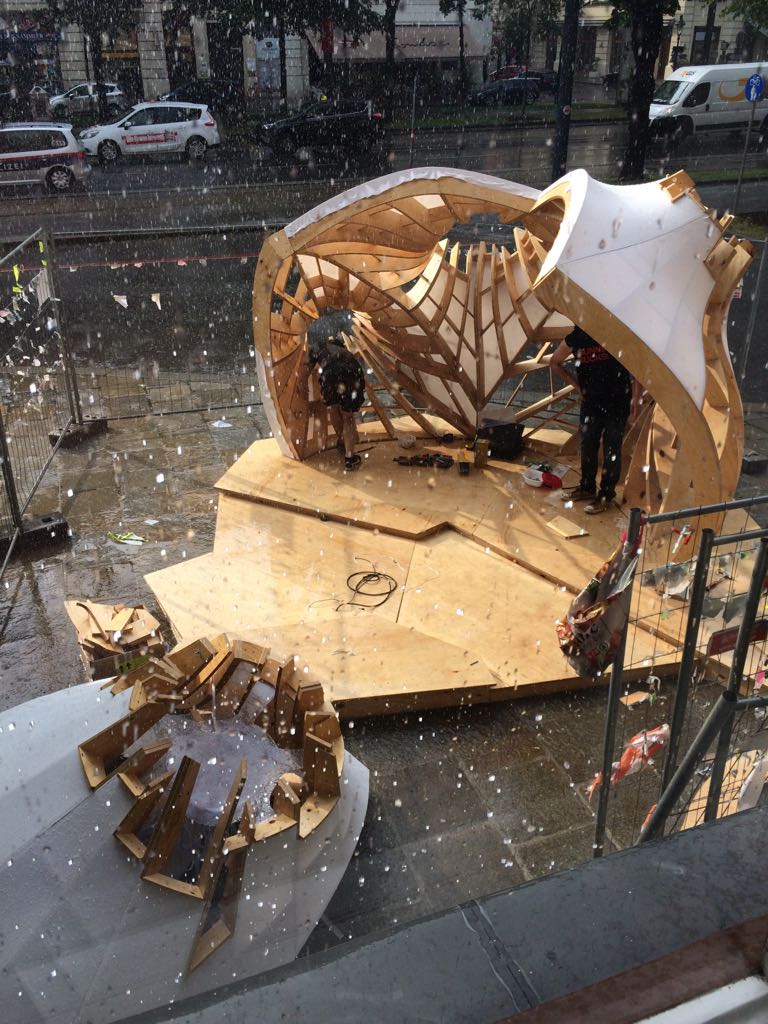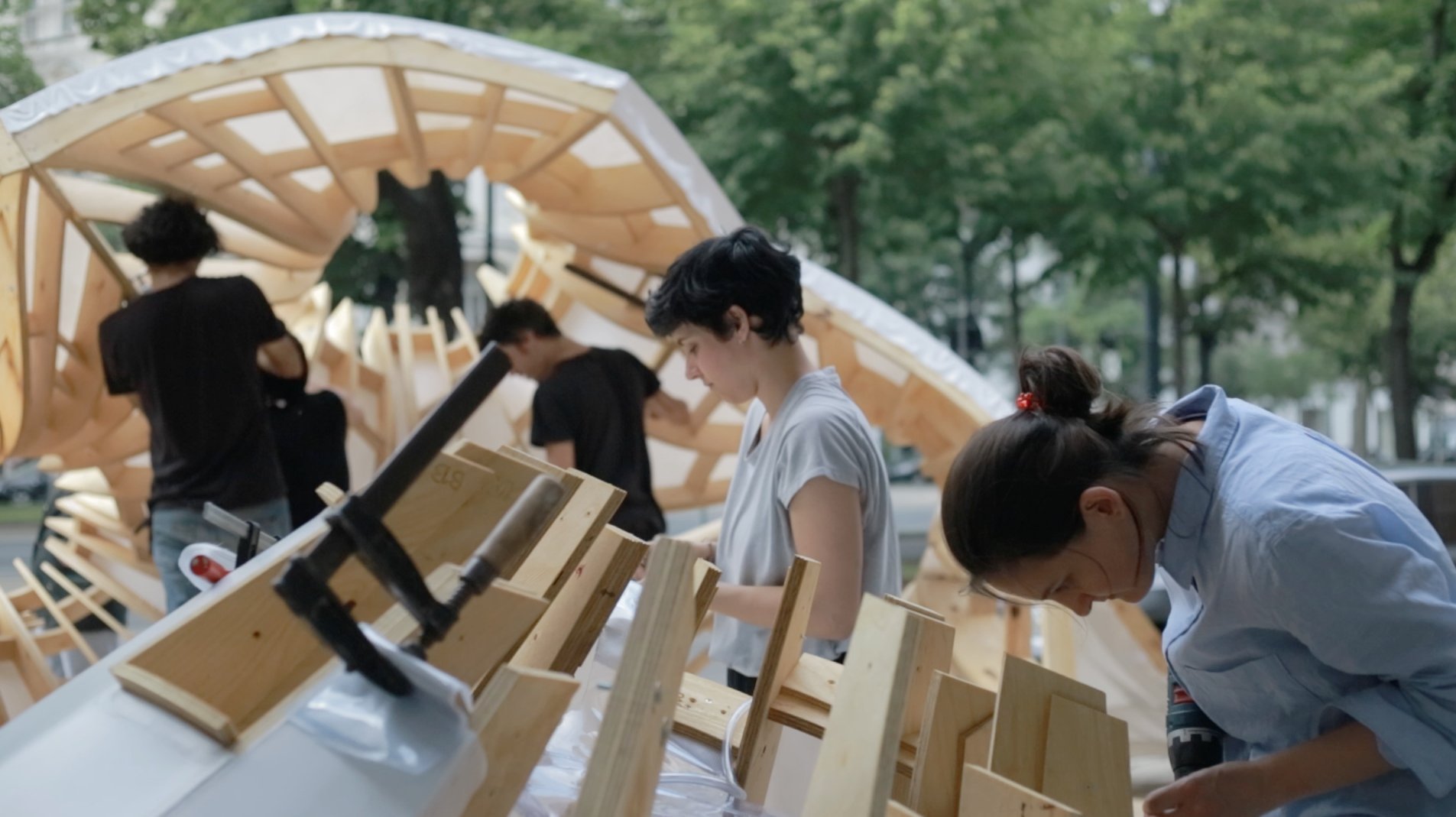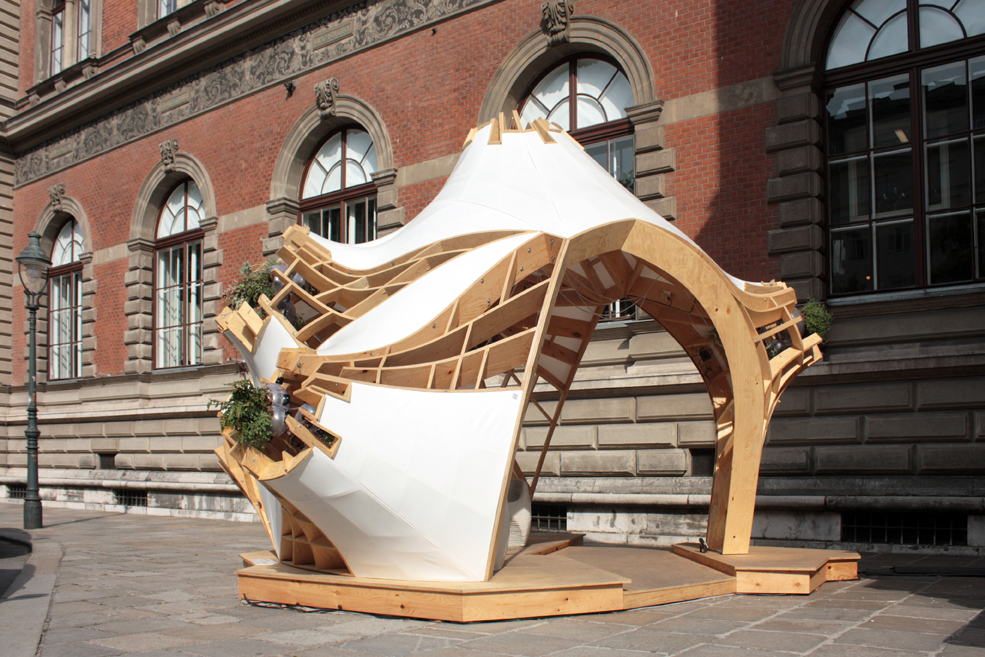 The Opening event occurred on the 6th of June 2017 at 8:30 p.m. and saw the intervention of artists Patrick Jaritz and Rüdiger Suppin.
Moreover, it was part of the Vienna Biennale 2017.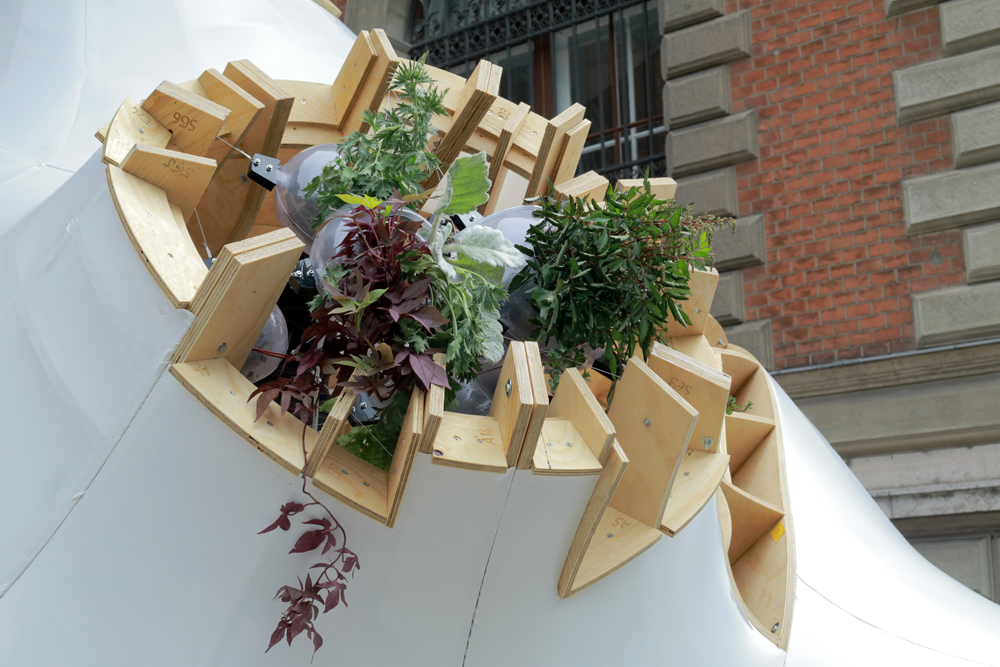 Credits:
Architecture by Angelica Lorenzi (IAAC Granted Student) & Dennis Schiaroli,
under the direction of Galo Moncayo & Anna Gulinska
with the support of: Andrea Börner & Bernhard Sommer