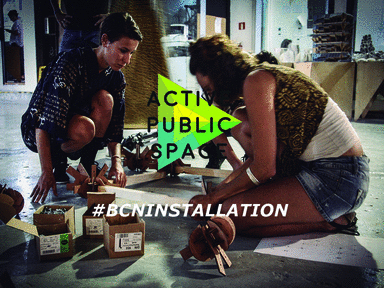 APS Barcelona Installation was developed in the framework of the #SUPERILLA pilot project, which goal is to test in the area of San Marti district the Superilla Plan for Barcelona. The plan aims at closing to the traffic a part of the city roads, creating pedestrian areas and public space, following the scheme below:
SUPERILLA MODEL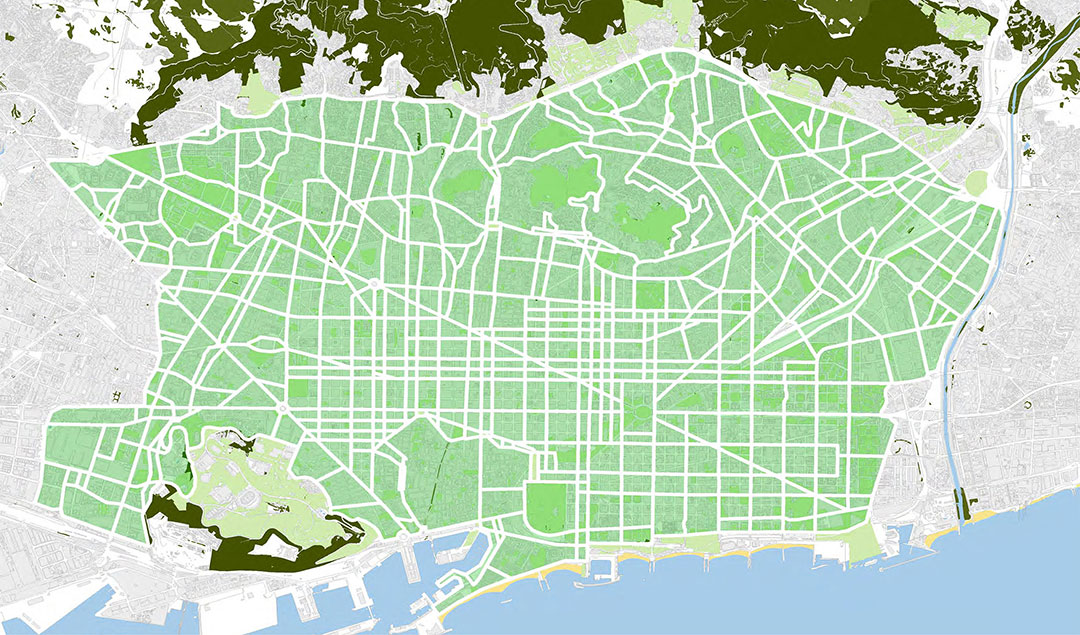 SUPERILLA PLAN FOR BARCELONA
Five  Barcelona schools of architecture have been invited to set up installations to activate, between the 12th and the 22nd of September 2016, the new public space generated in the #SUPERILLA pilot project area.
IAAC participated with APS workshop students, developing the POBLEJOC installation, conceived during the Barcelona workshop.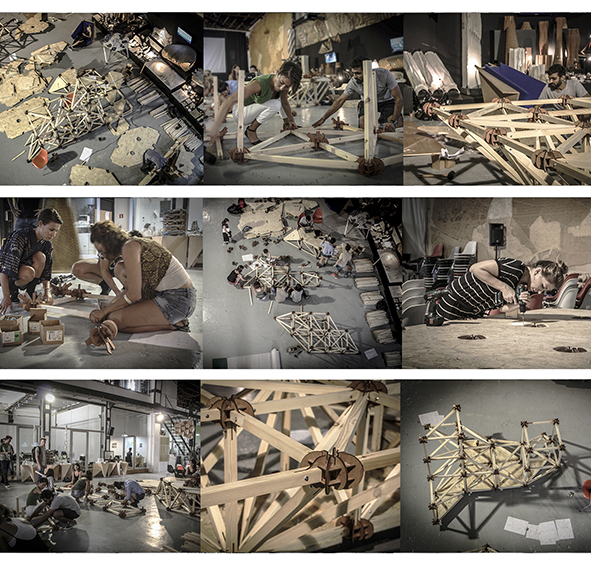 POBLEJOC have been designed as an Urban Game with the aim of activating public space. A bench incorporating a tree, an urban orchard, a market stall, a ping pong table and a screen, all mobile (on wheels), are the elements that were positioned in the #SUPERILLA pilot project area. They could be moved by the users creating different configurations, reflecting the citizens' desires in terms of design, hence activating the public space.
The space configurations were mapped through the use of a drone, to extract data on the space dynamics. The data were projected on the screen module during the night, offering a new point of view on space usage.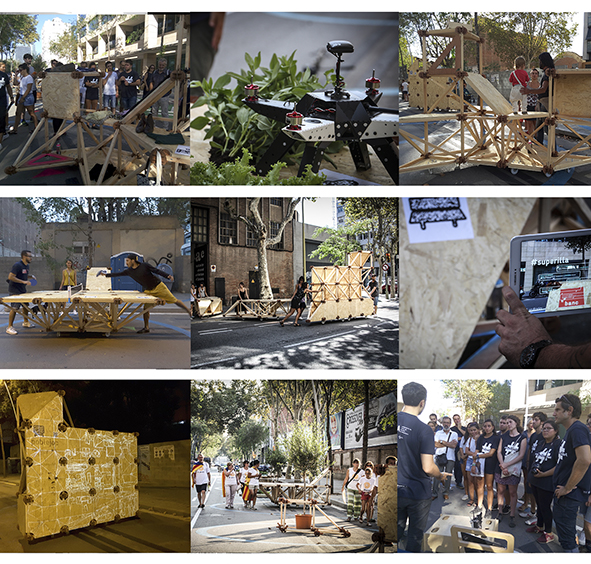 As part of the POBLEJOC installation, an augmented reality application was developed, which was used to digitally overlay information about the activities and functions of the installation.
Using a QR code, the users could download the application, freely available for Android and Apple phones, and use it to get more information on each module of the installation. By pointing their phone cameras to the physical markers of each module, digital information was overlayed on them, regarding the program and location of different activities related with the installation, as well as related general information about the city.
By introducing this digital layer to the installation, the aim was to further engage the public in both the physical and the digital layer and to provide a second level of interaction, through information and social media.
Data visualised
Screen tag: general info on the project; 3D model of the Superilla
Bench tag: twitter feeds with the #Superilla hashtag
Pods general tag: info on urban agriculture in Barcelona
Pods specific tags (one tag per plant): nutritional value and days to grow for cauliflower, lettuce, enciam, beans.
Table tennis general tag: map with sports locations around the area
Table tennis specific tags: calories burned, optimum temperature and relevant time of the day to practice for swimming, cycling, running, table tennis, volleyball
Market tag: market's weekly schedule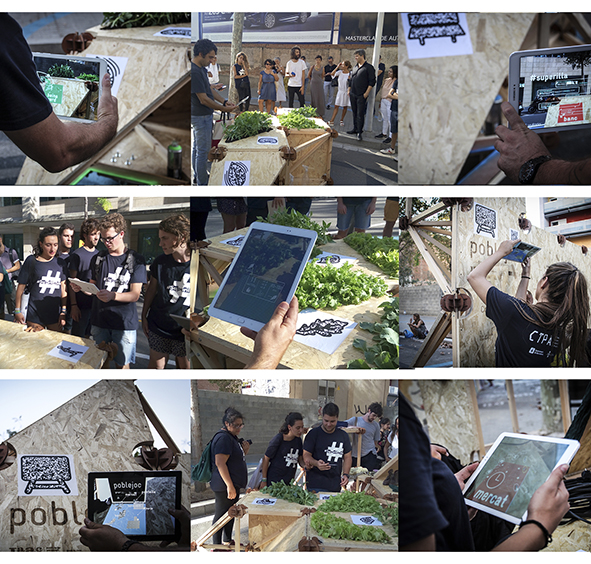 NOTE:
> If you want to see more project pictures, please follow the link to the APS Facebook Page