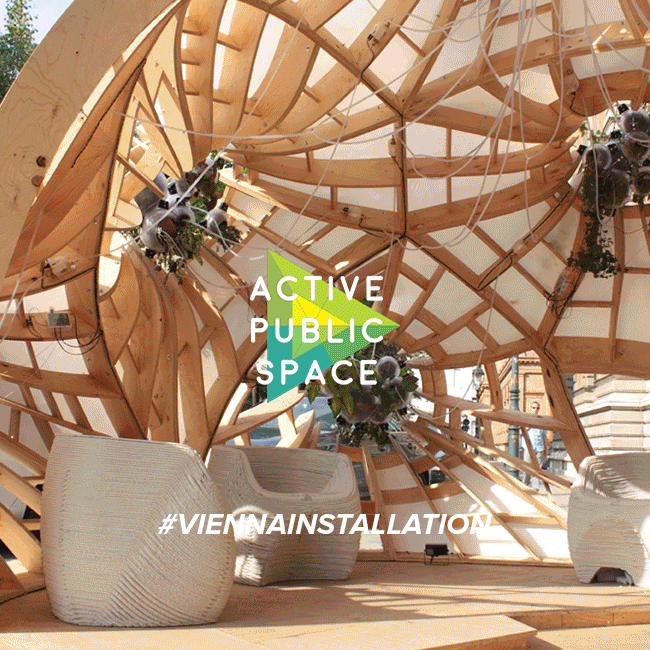 KEPOS installation, developed during APS Vienna workshop by the students Angelica Lorenzi & Dennis Schiaroli, show-cases the potentials of ICT and energy design implementation into public space. With the use of smart technology, it aims to build a community interested in greening urban spaces, getting users involved through social media.
Concept – Replicability and Scalability in FabLabs
KEPOS is a flexible system that can be made by any modular wooden frame structure, skinned with a heat-forming membrane. Accordingly, structural units can be produced with different degrees of complexity, either with manual tools or with the aid of CNC manufacturing, to be then wrapped and assembled by a small team directly on site. A wooden base houses the water tanks, and at the same time stabilises the construction. It hosts plants which irrigation is controlled through sensors, sending messages to the community about its water needs.